Projects
Labbe-Leech Interiors delivers construction management solutions for corporate and professional offices as well as projects with special requirements.
Our assignments range from minor alterations to complete retro-fits. We bring more than 45 years experience - and the knowledge and dedication of long-standing employees and sub-trade relationships - to all our projects.
Whether your firm is relocating, upgrading, or expanding your current office space, our knowledge, experience and attention to quality helps ease the transition for you.
Lab Testing Facility and Office Renovation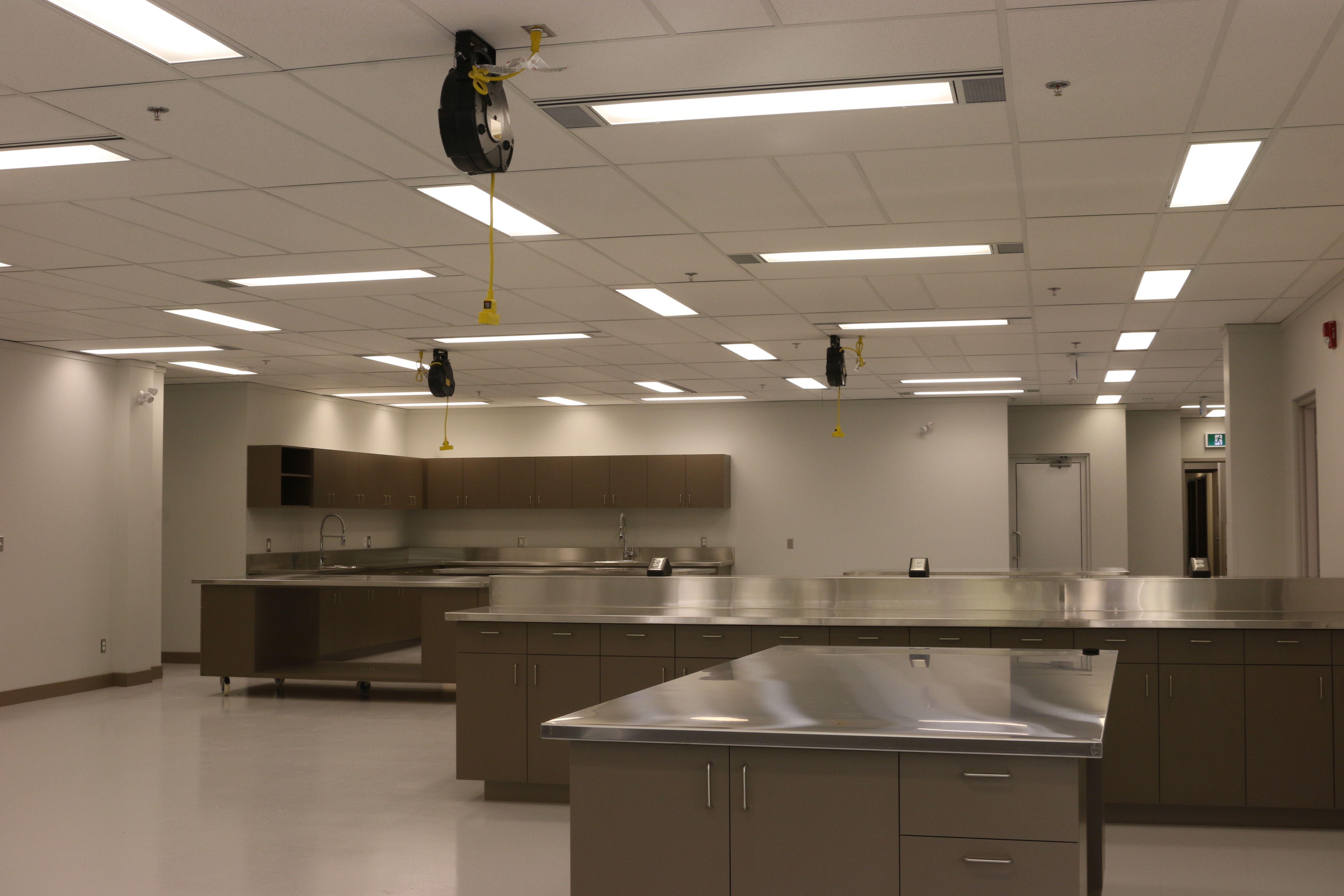 Tetra Tech
Designed by: Shearer Licensed Interior Design Inc.
This multi-floor project included the renovation of office space as well as a new lab space. Extensive electrical and mechanical measures were required to convert previous office space into a functional lab suitable for equipment, including ventilation for fume hoods to the roof top make up air and exhaust fans.
---
Laser Dermatology and Aesthetics Spa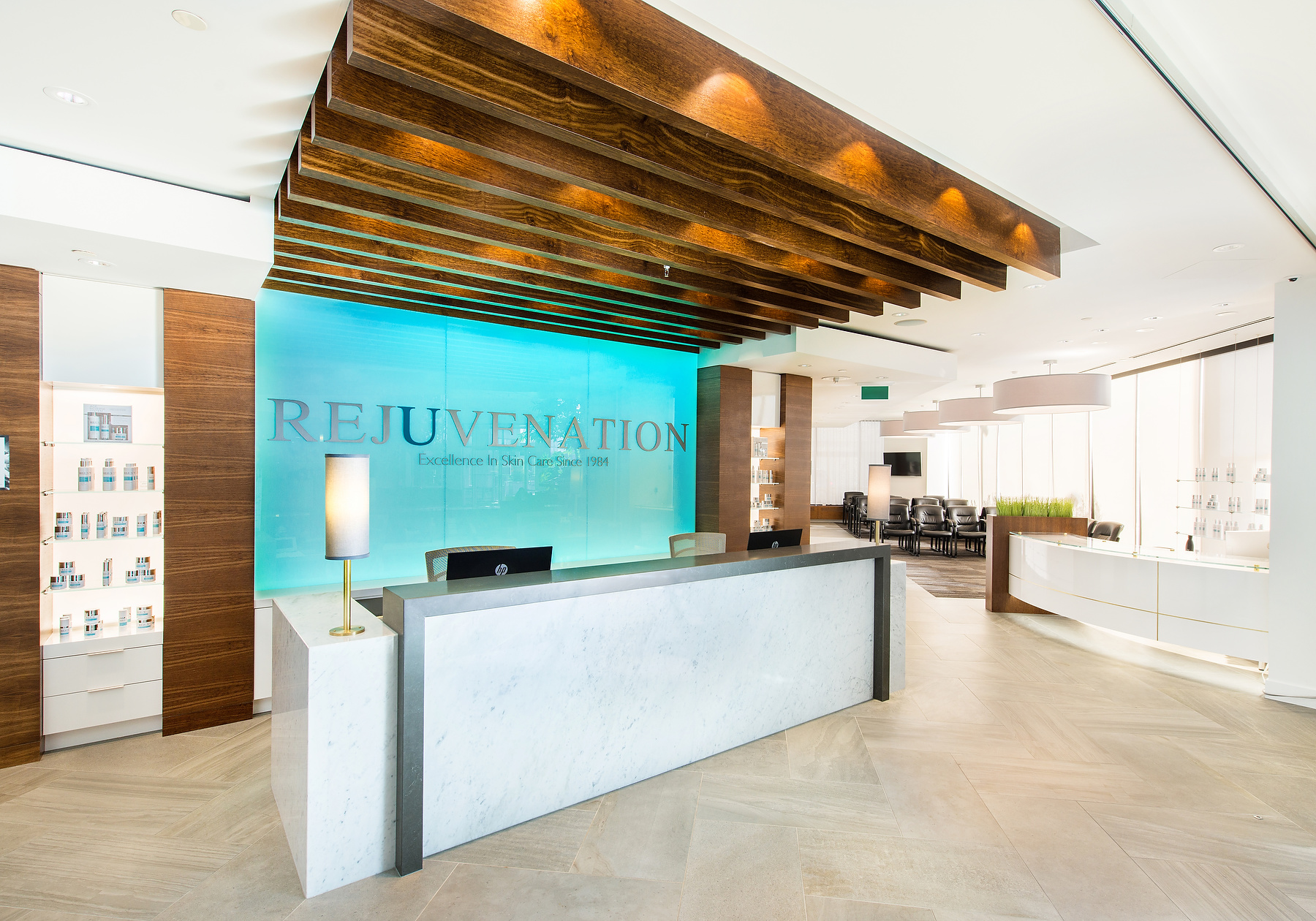 Client: Laser Rejuvenation Clinic
Designed by: MAK Interior Design Inc.
In addition to typical procedure rooms, this state-of-the-art laser dermatology and aesthetics spa offers two seating areas, each with a coffee bar and fireplace, and a retail area with glass shelves suspended from the ceiling above.
---
Family Health Clinic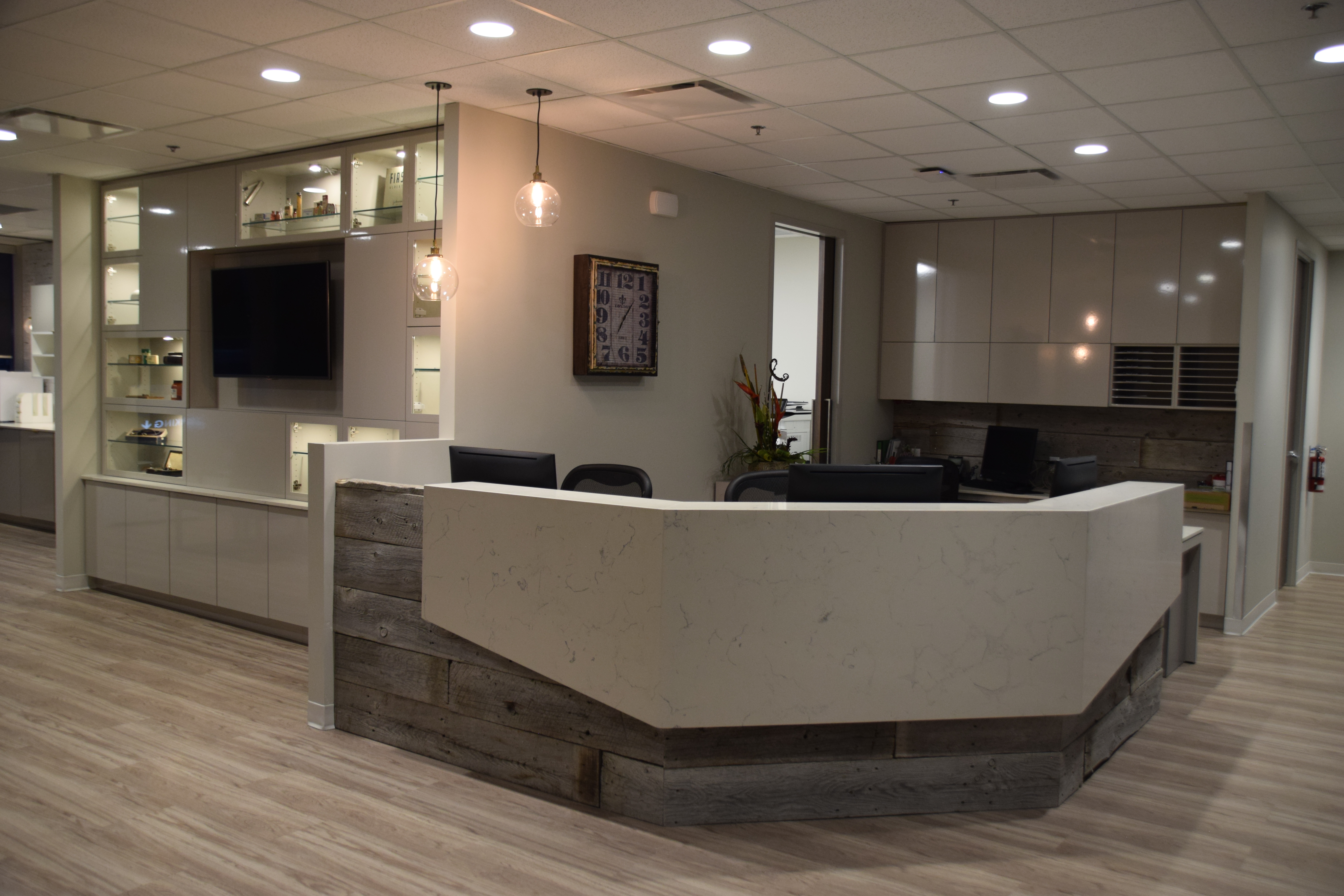 Client: Seton Family Health
Designed by: MAKE Design Lab
In one of the newest communities in Calgary, the Seton Family Healthcare clinic brings together the traditional and personal approach to family healthcare with the benefits of modern science.
---
Fitness Facility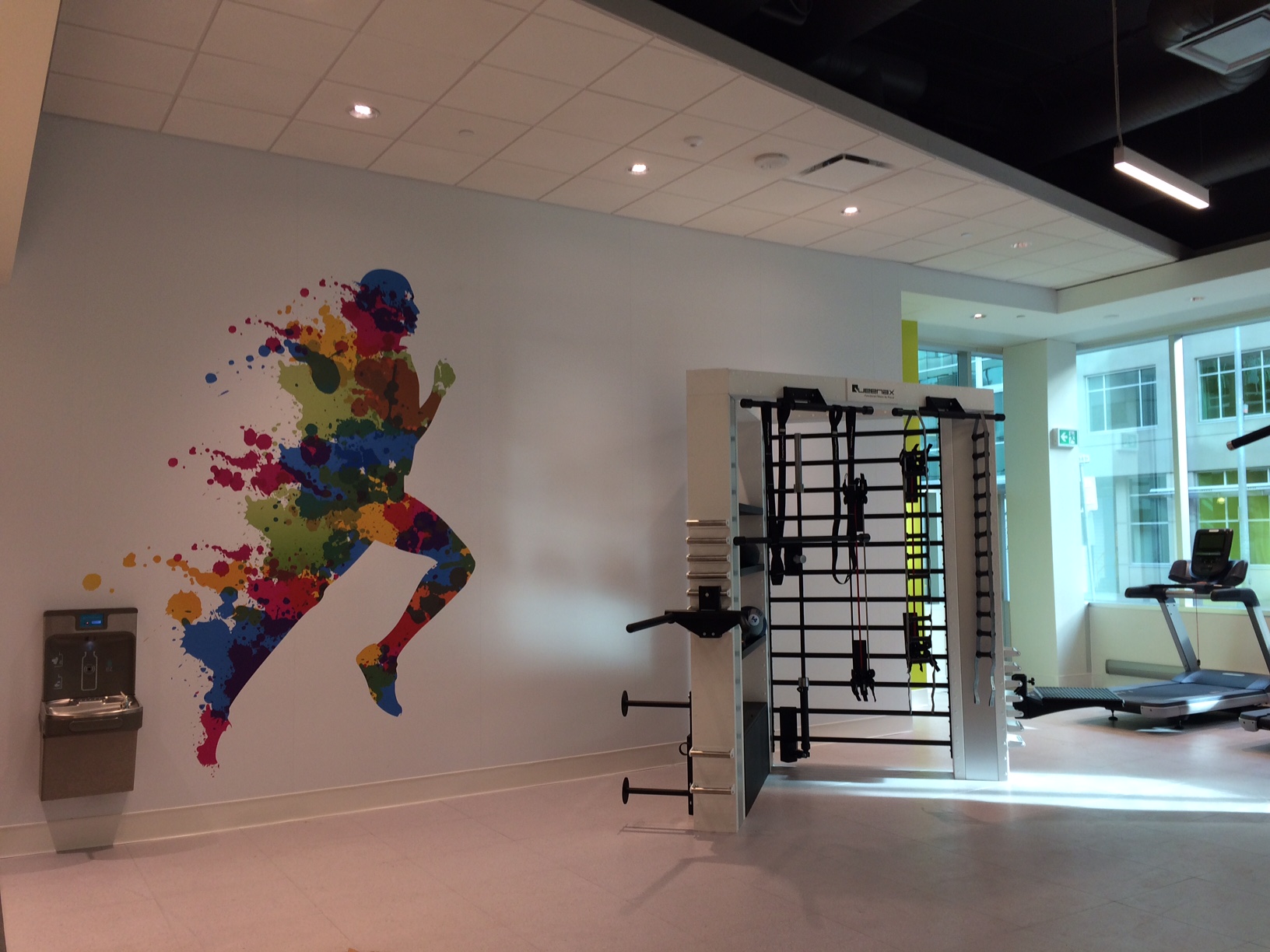 Fitness Facility
Designed by: Walker Lawson Interior Design Inc.
With modifications made to the existing washrooms/showers allowing a secure entry between the washrooms and fitness centre, this new fitness centre features exposed painted ceilings, soft rubberized flooring, vibrant colours and a twenty foot wall mural.
---
Office Renovation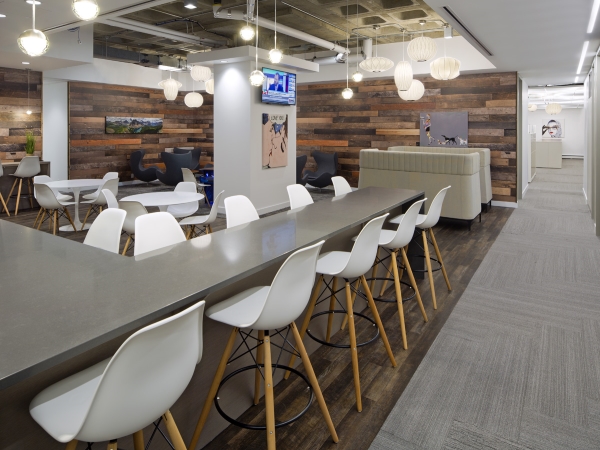 ICM Realty Group – 404 Project
Designed by: Mode Licensed Interior Design
In an extremely competitive market commercial Landlords and Property Owners are diversifying their offerings to attract tenants. Renovations are creating office share space that can be rented by start-ups and small businesses who have a desire to be downtown without the burden or overhead of a long term lease.
---
Medical Clinic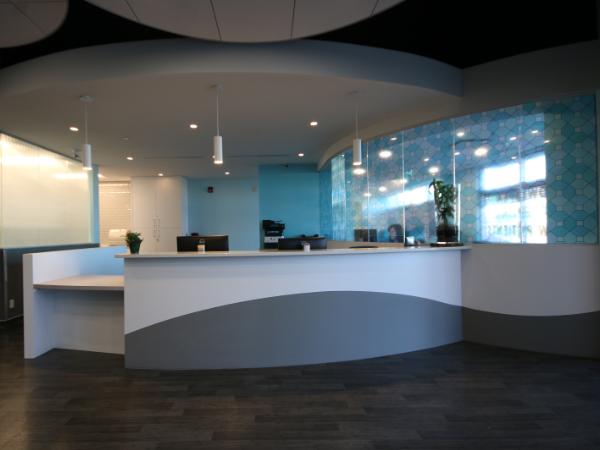 Essence Medical Centres: Westwinds Corner Plaza
Designed by: Mode Licensed Interior Design
What differentiates a family medical practice in the public healthcare system? At Essence Medical Centre they believe that in addition to quality staff and doctors a comfortable space leaning more towards a spa setting than that of a medical facility is key. Labbe-Leech Interiors executed this at Westwinds corner building 11 exam rooms, 2 specialist treatment rooms, doctors charting and work area and a large and welcoming reception area. Westwinds corner also features an in house pharmacy and medical retail area.
---
Customer Presentation & Training Centre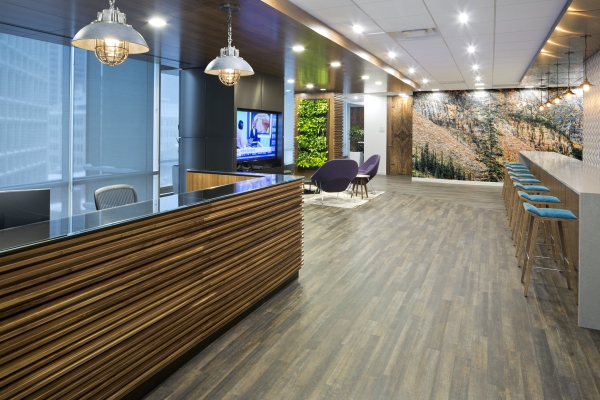 Client: Customer Presentation & Training Centre
Designed by: Mode Licensed Interior Design
In conjunction with Mode Interior Design, Labbe-Leech Interiors transformed a 5,000 square foot office area into a cutting edge client presentation centre showcasing this companies' extensive offering's for it's technology savvy customer base.
---
Lab Facility and Office Renovation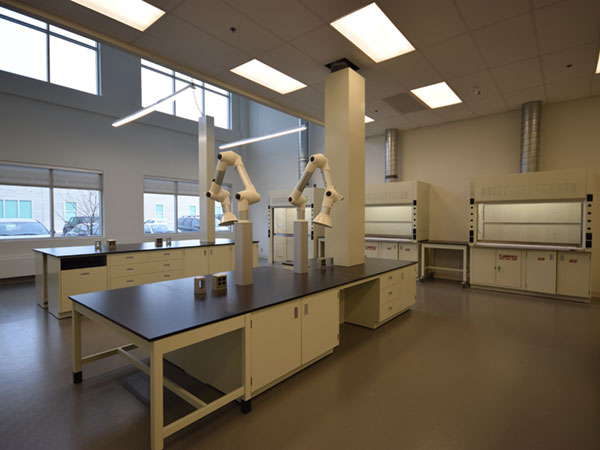 Client: Canadian Energy Services LP
Designed by: Coupland Kraemer Architecture
This project for Canadian Energy Services consisted of a build out of a new mixed office/warehouse location.
---
Office Renovation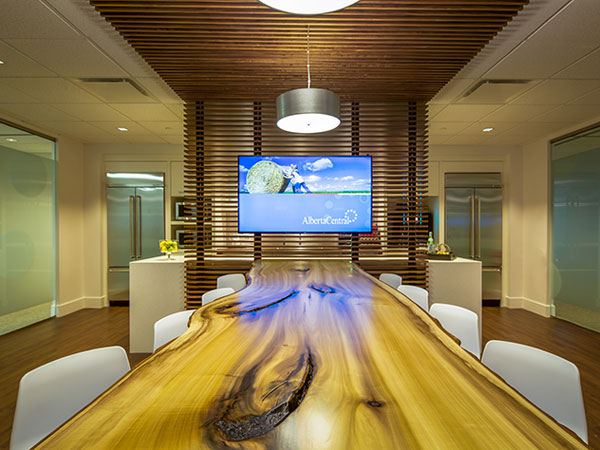 Client: Alberta Central
Designed by: HOK
Alberta Central contracted Labbe-Leech Interiors to manage and execute a multi phased office renovation that speaks to their company values of innovation, collaboration and community involvement.
---